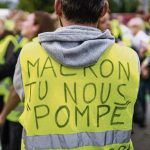 De Amsterdamse ziel
DEMONSTRATION "against the eviction of the city!"  on the 15th December
From the ADM comes an initiative to organize a demonstration called 'The City for Everyone' on December 15th. We want to show how angry everyone is about the sale of the city: tourism, airbnb, gentrification, sale of the social housing stock, segregation of neighborhoods and neighborhoods, the rushing of social centers and non-profit organizations, small businesses are in trouble because of extreme shop rents. The city is becoming unaffordable. Young people and students cannot   find an affordable place anywhere.
Amsterdammers no longer know where their children will have to live. Teacher shortage because there is no more affordable housing for new teachers, nurses, etc. Tenant rights are being eroded. More and more temporary leases, good housing disappear from the social stock, waiting times are endless. Properties are bought up to use as an airbnb hotel.
As the city becomes more commercial, free-domes disappear to make way for monoculture. The whole of Amsterdam has an interest in maintaining the ADM, as the largest international refuge. 150 residents and numerous businesses and initiatives, unique events and festivals that can not take place anywhere else in Amsterdam have to give way to an absurd and unrealistic business plan. But that does not matter because once cleared the land and port will increase enormously in value and that's what it's about. Precisely to prevent speculation, the city council decided that only a shipyard should be allowed on the site, but now the municipality does not have a problem at all. The ADM site was from the city of Amsterdam and must be preserved for the city!
We invite everyone to stop the demolition and sale of the city. The pressure on social housing, social housing/workplaces, buildings in self-management and free stages is increasing. If the ADM has to disappear, who's next? What happened at the Haarlemmerpoort may not be repeated. What are we going to do about affordable housing and workplaces, which are becoming increasingly scarce: the purpose of this demo is to signal that we are fed up: the city belongs to us all: no exclusion, no social segregation, no monoculture. We want to counter against, to defend our interests in a free, open and accessible city.
Convert that latent potential and that dormant discontent into a warm Christmas.
We want to invite you to help with the organization of this big demonstration. Wednesday, November 14, 20 u at 1st Schinkelstraat 14-16 (Lag, courtyard Binnenpret)
The demonstration is 15 December 15: 00h, daniel meyerplein, amsterdam
Contact: 06 13 903 076  admactie@puscii.nl
Patapoe casts Occii live events according to the schedule at Occii events . We made sure Occii live casts do not interfere with live Patapoe events.
Click below to listen to Occii live events when Patapoe is live as well..
Sunday
13:00H:14:00H Burgerwaanzin  Radiosjoooooo
BURGER WAANZIN
15:30H:16:00H Vittek
vittekrecords 
20H:00H till late : Feddo's psychedelic show
the best of alchemical radio
Monday:
15:30H:16:00H: Vittek
vittekrecords
20:30H : 22:30H: C2000
C2000 on facebook
23:00H : 23:30H plusminus
Hoorspel
Tuesday:
15:30H:16:00H: Vittek
Vittekrecords
21:00-23:00:het programma
godswil
23:00-..:.. BSE!
BSE on mixcloud
Wednesday:
15:30:16:00H: Vittek
vittekrecords
23:00H : 23:30H plusminus
Hoorspel
Thursday
1300H : 14:00H Je maintiendrai
Gapend Gat…
14:00H:15:30H Action
Garage freakbeat punk from all over the world
15:30h:16:00H: Vittek
vittekrecords
20:00H:21:00H
Down&Out Radio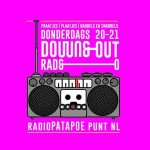 Multitalent Magieke Jansen
Subjectivisten
21:00H:23:00H
traveling on horseback
playlist and more
23:00H : 23:30H plusminus
Hoorspel
Friday
15:30H:16:00H:Vittek
vittekrecords
19:00H:21:00H
Sea of Love
23:00H : 23:30H plusminus
Hoorspel
Saturday
15:30H:16:00H: Vittek
vittekrecords
23:00H : 23:30H plusminus
Hoorspel
maybe:laterH
HERRIE=BEK
klas-zieke herrie